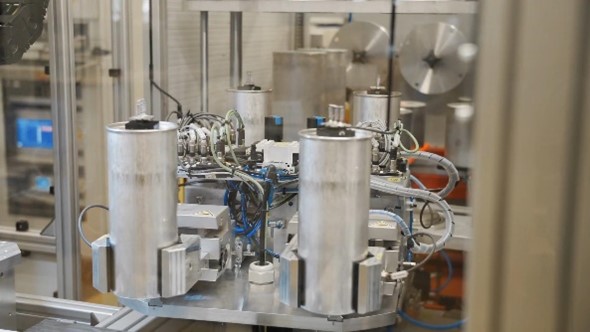 This time we started the implementation of the MES system in order to digitize production at a leading manufacturer of power capacitors in Žamberk.
After the successful three-month operation of the pilot project on the winding lines, the system is currently being expanded to all workplaces, such as cutting, burning, manual assembly, welding, etc. Recently, with the subscription model preferred by customers, it was possible to continue the project smoothly without the need high initial investment in MES system licenses and thus not burden the client's cash flow.
In order to fulfill the customer's requirements, mainly aimed at streamlining production records and ensuring transparency of work orders in progress, we have integrated the ERP system as standard, in this case ERP VISION.
We used the existing terminals for the operation of the production client at individual workplaces. From the beginning, the project is usually focused on the digitization of inefficient work confirmations, automatic collection and analysis of downtime, evaluation of the performance of workplaces and operators. Other areas will be gradually implemented, such as records of input materials, digitization of production documentation, unique identification of pieces, etc.